Streets of Intrigue
Ephrexan Sea Beasts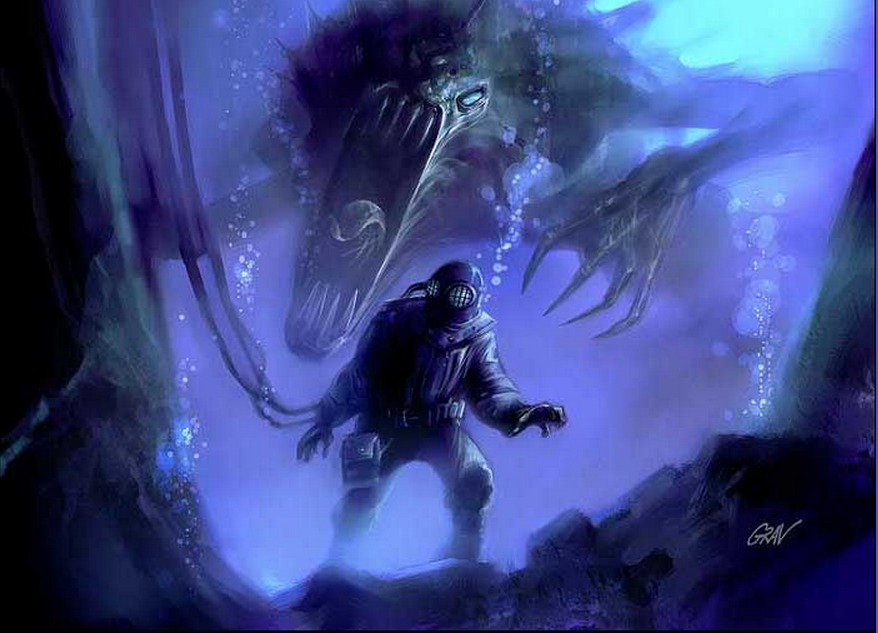 On the Ephrexan home world all animals come from the exact same genetic material as the Ephrexans themselves. Though Ephrexans do couple, they do not mate by traditional means, instead they fleck off in spores and the spores adapt to the area where they fall. The children grow up without parents and rejoin society when they reach maturity after a period of about 5 years.
Spores that fall into the ocean in some instances will grow into scalelings and swim for land, if they are near shore. If the spores fall into the deeper depths of the ocean the spore will sacrifice much of its brain development to lose all of its sapience in exchange for a massive increase to size.
Ephrexan Sea beasts are commonly twenty to thirty feet but have been recorded as being as lard as 120 feet. The reason for this is it is believed that these animals do not stop growing until their death and that the larger animals will hunt the smaller ones. Ephrexans do not feel that these animals are actually members of their race because they are not capable of thought or communication and if they were put into the social hierarchy any Ephrexan fauna would be even lower than a snotling.