Streets of Intrigue
New London Harbor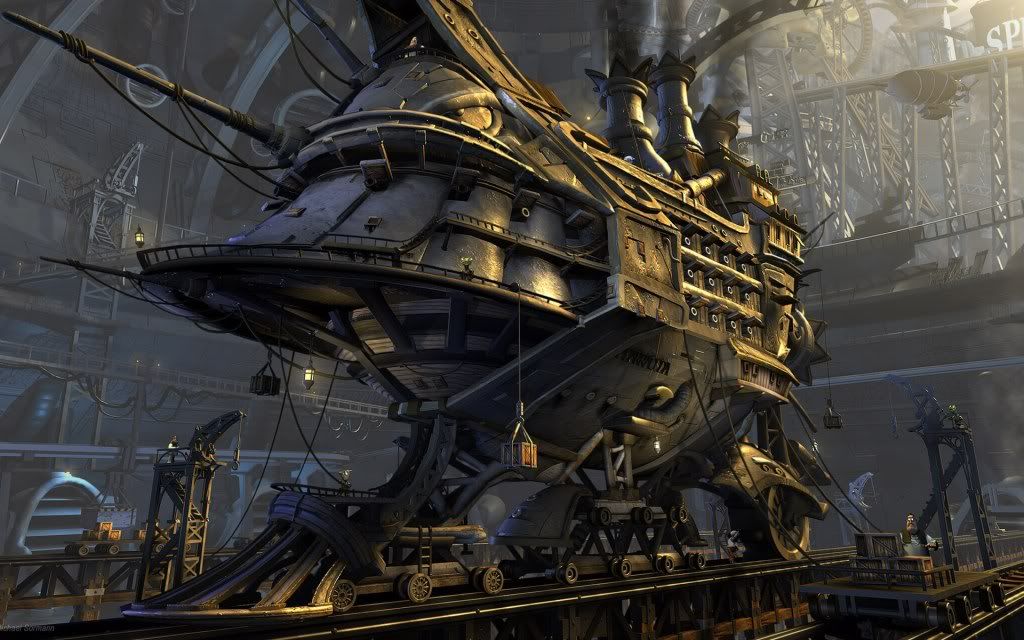 Because of some of the fauna that the Ephrexans had managed to bring over with them aquatic travel is now strongly discouraged by governmental authorities. Airship travel is now the predominant form of transportation used both to cross the seas and over land and is used for both freight and passengers.
This form of transportation has been made possible through two different innovations brought forth through the advances of the Ephrexans and the Cheshireans. Cheshirean scientists were able to perfect the Terran designed steam engine so that airships could move at a rate that made them a faster form of transportation than the outdated freighters. Ephrexans scientists do not exist in so many words but Ephrexan snotlings that were being observed by Cheshirean and Terran scientists have been observed to emit a lighter than air noncombustible gas after eating. This gas is collected in glass bulbs over Ephrexan neighborhoods and used to fill the airships so that their is no risk of explosion to the passengers.
The New London Harbor was built after these advances were made and it was discovered that traditional oceanic travel proved far too dangerous. Oceanic was no longer cost effective either after the invention of these new airships due mostly to the fact that they are faster than traditional freighters and there is no risk of an attack from sea creatures.